Surveillance
Lotte Geeven & Yeb Wiersma
16.03.2013 — 16.04.2013
Surveillance
Lotte Geeven & Yeb Wiersma
16.03.2013 — 16.04.2013
For Act #3 Highrise (Surveillance), artists Yeb Wiersma and Lotte Geeven tried to legally claim the airspace above their territory as far as the human eye can see on a clear day (38.7 kilometres) around West, to donate it to the inhabitants and all that passes through. A report was made to prepare the case. This paper includes the voice of the inhabitants, governmental institutions, law firms, specialists on intangibles like clouds and wind and finally biologists about the birds passing through the air space. The case is be parsley built around the philosophy of ownership.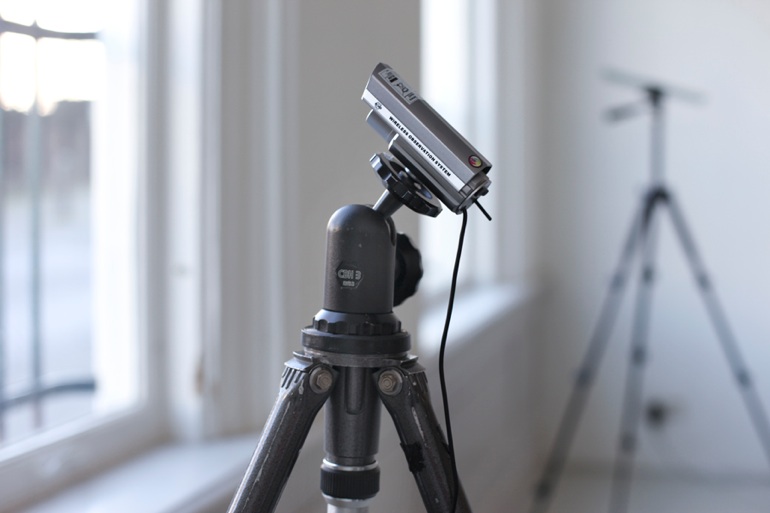 The wireless observation system keeping a constant eye on the sky above West.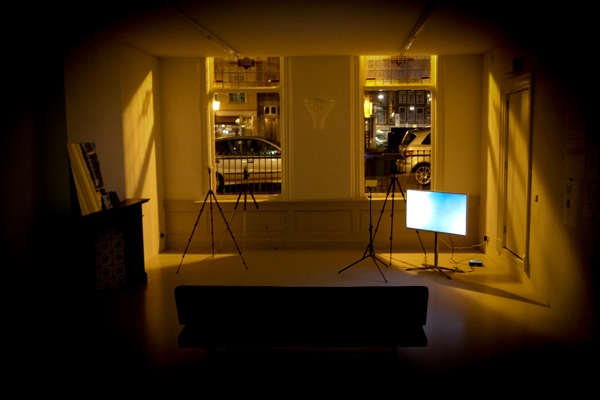 Night time observations: During 4 hours a ferocious wind coming from the sea passes. 3 plastic bags, 6 unidentifiedobjects, one small tree branch fly by, the sky does not become pitch dark but remains having a pinkish glow slowly fading to a slightly cooler glow. 4 crows rest in a treetop and at the break of day the sky changes from dark pink todark slate grey to turquois while high cumulus clouds hover by. No special events.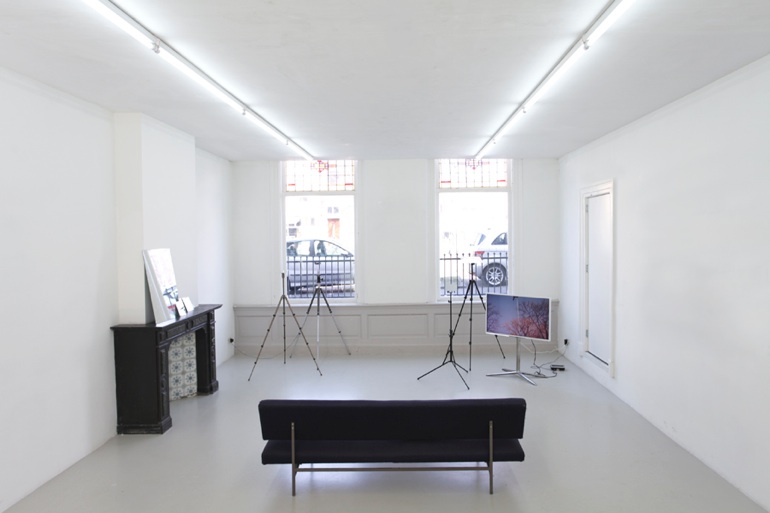 Day observations: In the broad day light fierce sun-rays blinds the camera for a moment. 3 vapor trails (10 km height) are visible for 46 minutes, a modest northerly wind is waving the flag, morning light illuminates treetops to golden, in total 53 lesser black-backed gulls soaring high in the sky, 7 wood pigeons 4 crows and 1 blackbird (female) pass the eye of the camera, No special events.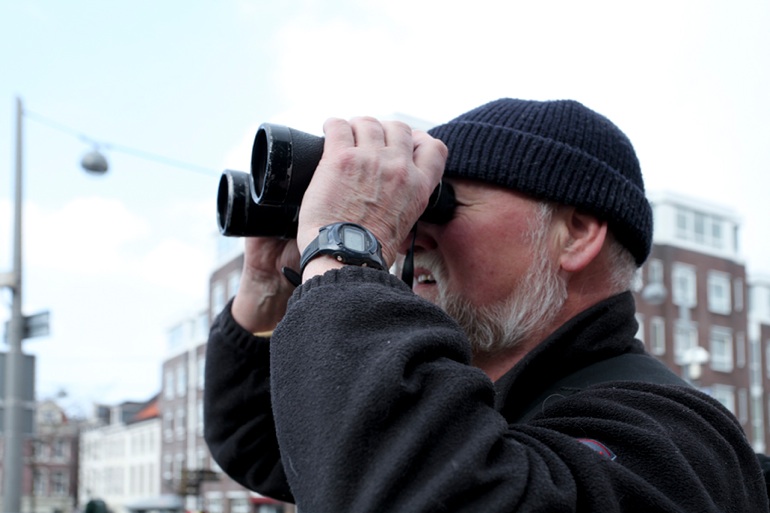 Inventory of air users. Frederik Hoogerhoud; bird-connoisseur spots a western jackdaw at crossing of Groenewegje and Stationsweg in The Hague at 12:21.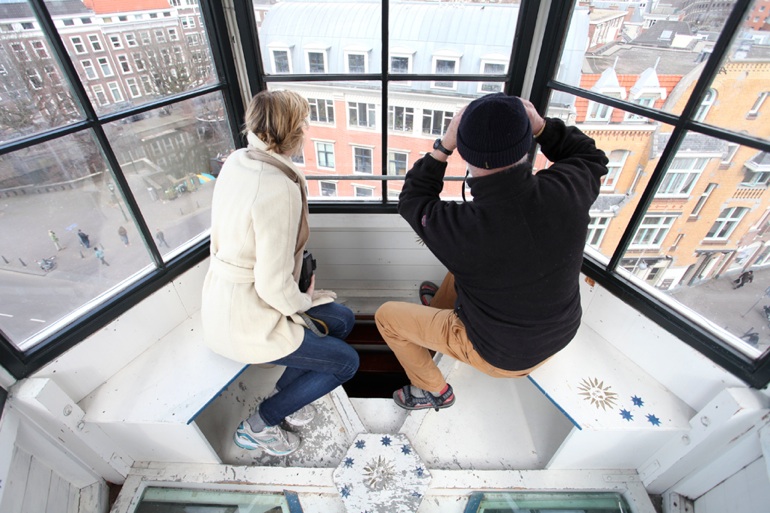 The renter of Stationsweg 27 (a top floor house with a observatory) named Frederik meets Frederik the bird-connoisseur. At this private observatory dated from 1901 and almost never entered by the renters; Frederik, Yeb and Lotte map bird territories.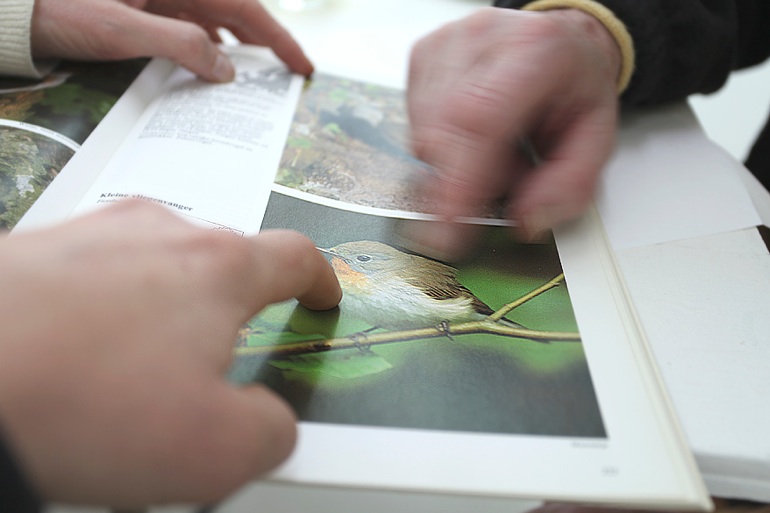 Small, rare and wanted: Red-breasted Flycatcher (Ficedula parva) found in a book and not in the air. See her in japan on youtube here http://www.youtube.com/watch?feature=player_embedded&v=EquuT8UqRFY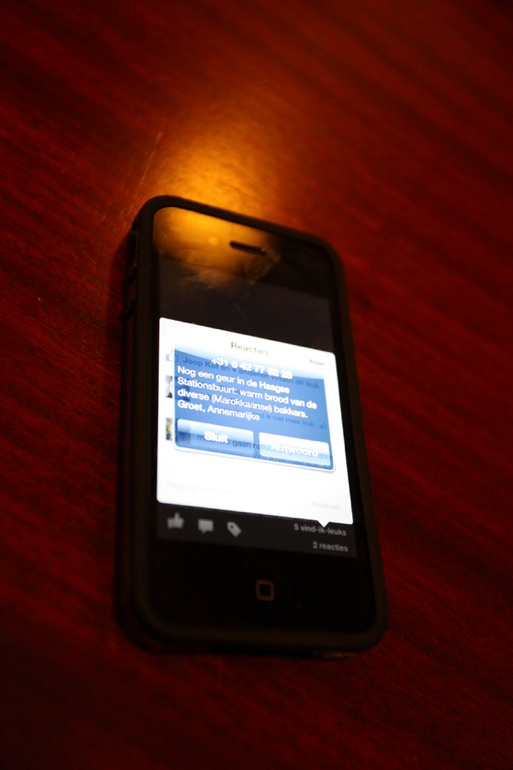 Phone buzzes at restaurant Wei Wei & Winston at the Stationsweg. A lady from the local newspaper texts data she forgot to mention after reacting by phone on question: 'Do you remember any odd or nameable events in the air above this area of The Hague?'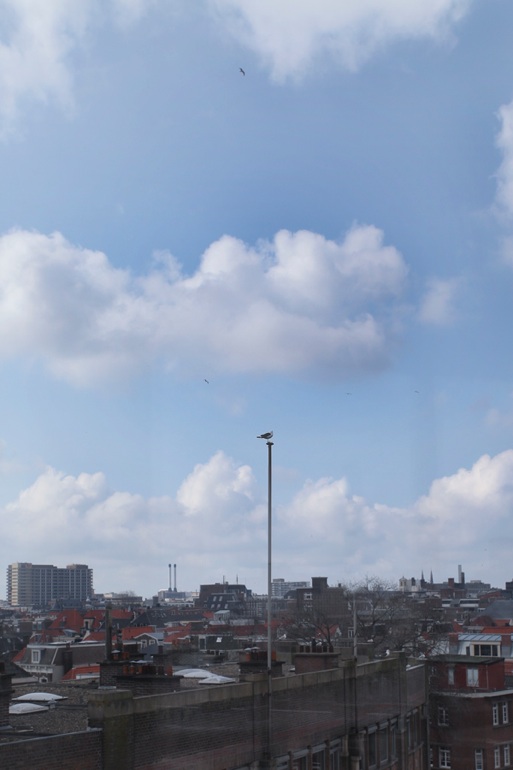 A lesser black-backed gull marking his sky territory above West.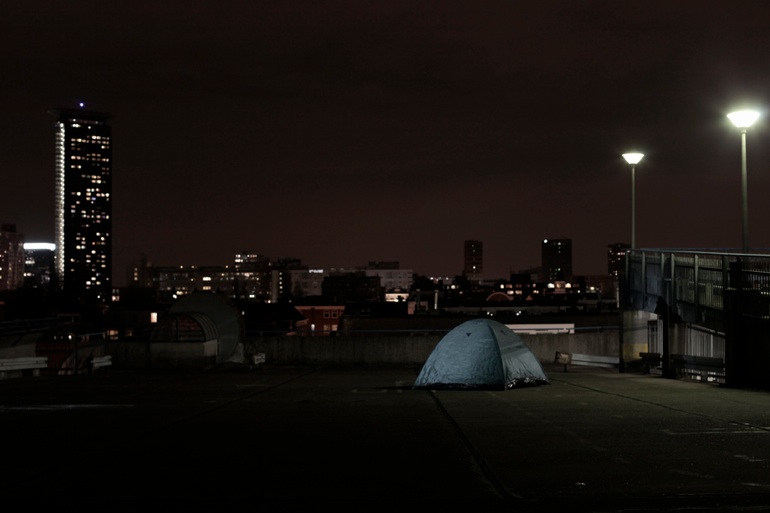 Night observations on the windy roof deck of Amsterdamse Veerkade 30.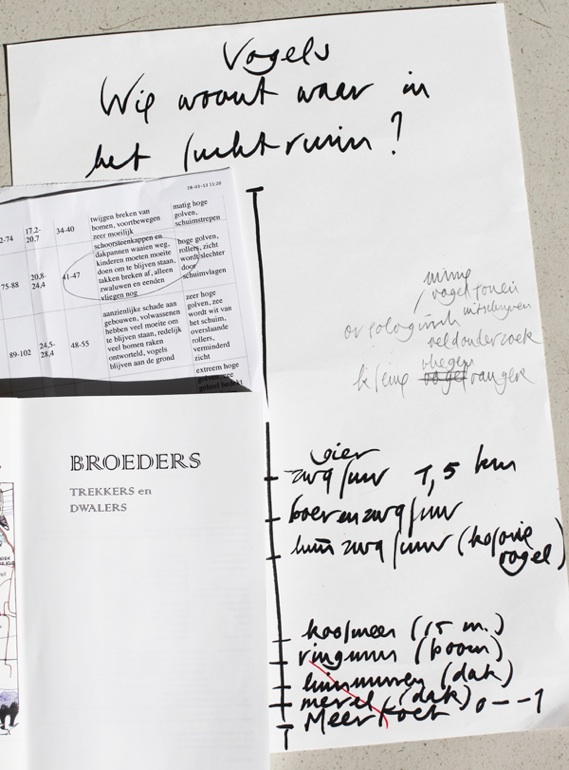 Air Notes.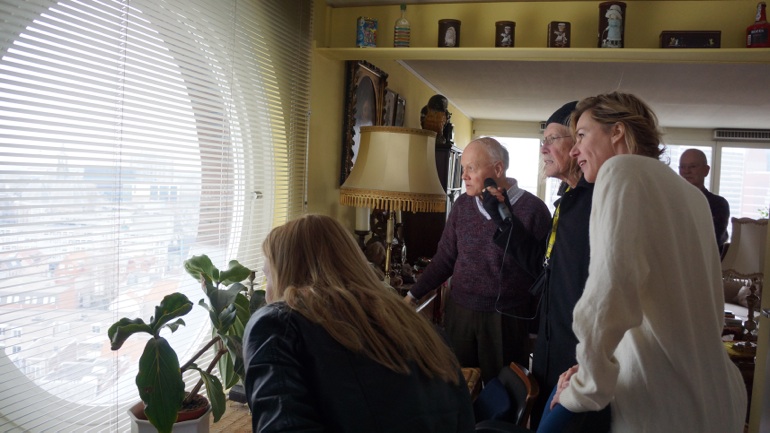 Visiting the highest apartment within the territory with Wim Noordhoek to talk about airspace for VPRO radio.