Musical Material
Félicia Atkinson & Alessandro Bosetti
03.04.2016
Musical Material
Félicia Atkinson & Alessandro Bosetti
03.04.2016
Musical Material #02
Félicia Atkinson & Alessandro Bosetti
Sunday 03.04.2016
Venue: Humanity House, Prinsegracht 8, Den Haag
Fee: Pay What You Want
Program

13:00 — 13:45
Live: Alessandro Bosetti

13:35 — 14:45
Discussion: Félicia Atkinson and Alessandro Bosetti in conversation with Theo Ploeg

14:45 — 15:30
Live: Felicia Atkinson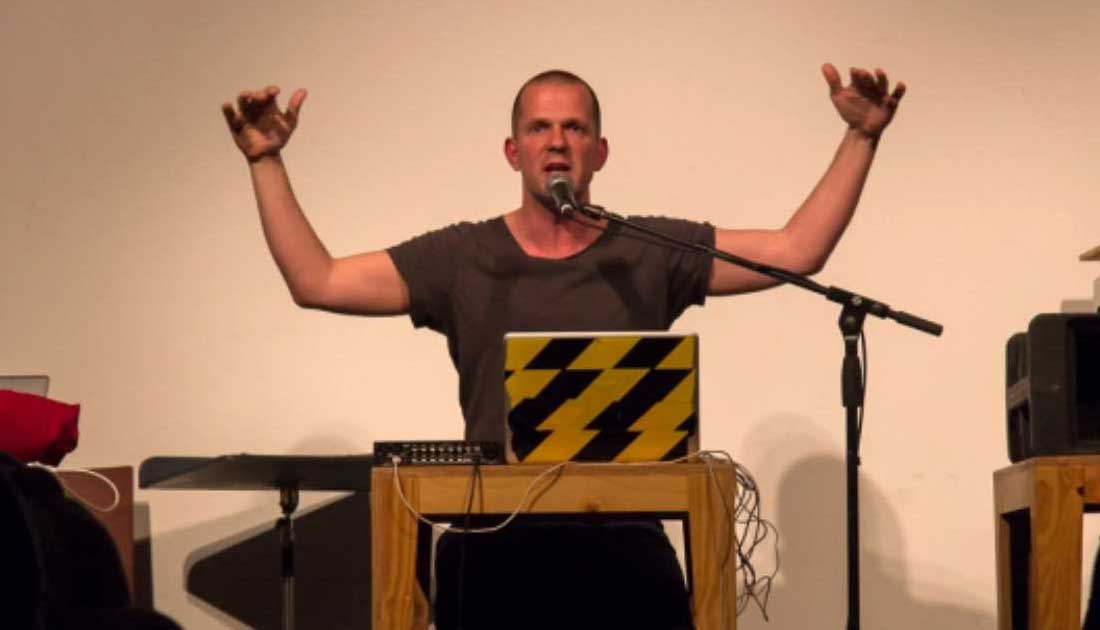 The relation between music and language is the focus of Musical Material #02. In Musical Material: Music & Language 2 international guests present their work and enter into dialogue. Alessandro Bosetti (Italië) en Felicia Atkinson (Frankrijk) specialists in the fields of music, art and/or reflection, test and discuss the details of their profession in an intimate setting. During which the borders of traditional disciplines are insignificant and expertise will be interchanged. A discussion leader will provide a flexible platform to producers, where, besides personal, experimental and unexpected presentations, the dialogue forms centre stage. Musical Material is a collaboration between Rewire and West.

Félicia Atkinson is a French artist and an avant-garde musician born in 1981 in Paris. She has been composing music under her own name and the moniker Je Suis Le Petit Chevalier since 2004 and released records and tapes on different labels. Her music – most notably last year's record "A Readymade Ceremony" – is composed of concrete music, asmr voices, electronics, field recordings, improvisation with guitar and piano, abstract distortions and infra basses.

Alessandro Bosetti. The Italian composer, performer and sound artist known as Alessandro Bosetti utilizes misunderstandings, translations and interviews as compositional tools. He presents pieces for voice and electronics that blur the line between electro acoustic composition, aural writing and performance. Bosetti is a prolific radio artist and he commissioned many hybrid text-sound compositions for Radio and Electro Acoustic Music studios in Europe, historical WDR's Studio Akustische Kunst in Cologne and Deutschlandradio Kultur in Berlin, among others.